29 / Jul / 2022
Aug 2022 Bronze Tier Wine Club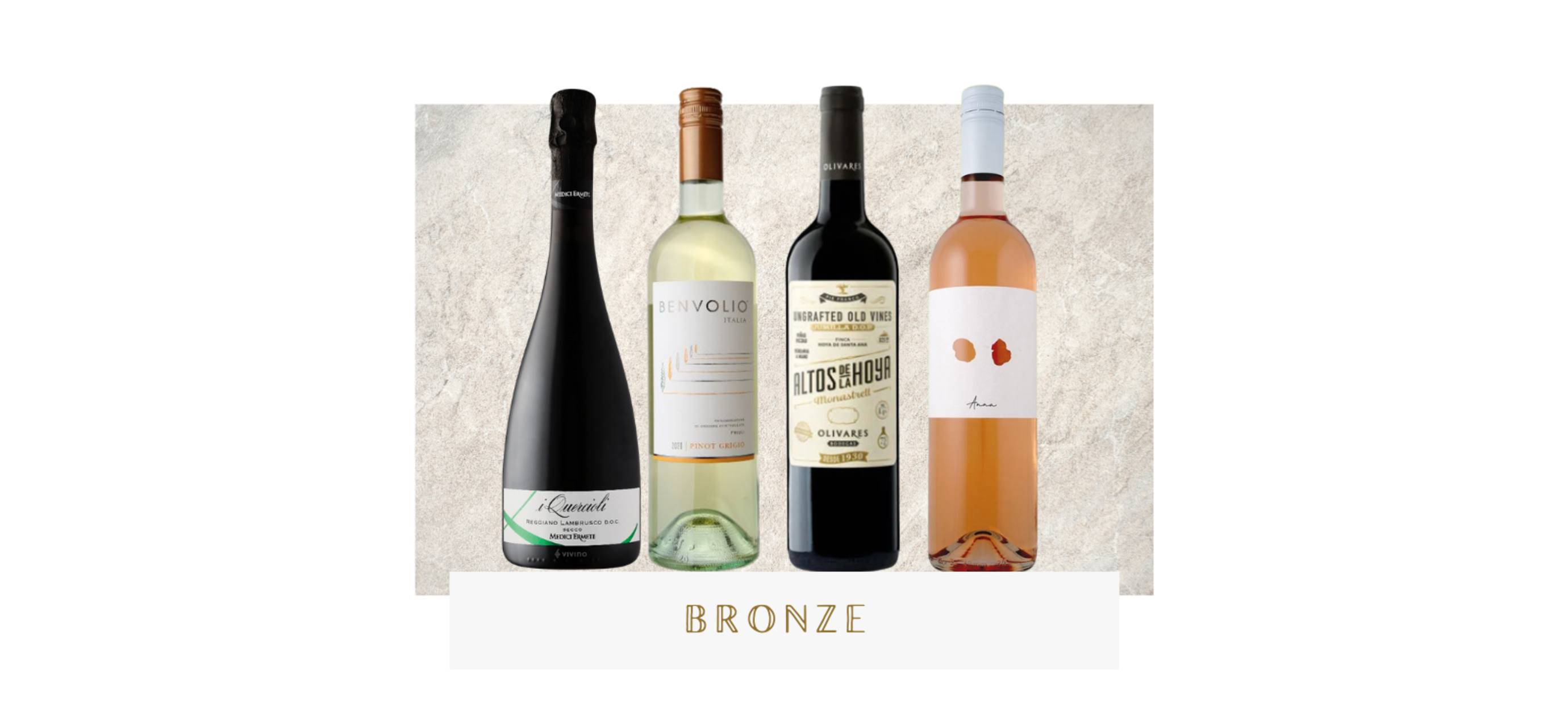 NV Medici Ermite Reggiano Lambrusco Secco 'Quercioli'  | Emilia-Romagna, Italy
A nicely balanced, refreshing red with lots of fresh blackberry and black cherry notes. This Lambrusco has a gentle fizz and is best served chilled. Perfect for summer BBQs!
FUN FACT - The Lambrusco DOC is a wine region, just west of Bologna, in the center of the Emilia-Romagna province.There are red, white, and rosé Lambruscos. A majority are sparkling, but you'll find a few that are still wines.These wines pair exquisitely with the local foods and ingredients; pasta bolognese, parmesan cheese, balsamic vinegar, and honestly pizza all the time!
2020 Benvolio Pinot Grigio |

Friuli, Italy
Benvolio which means "well wisher" is a crisp and refreshing wine with aromas of rosewater and lychee. The finish ends with a bit o' apple and pear.
2019 Bodegas Oliveres 'Alto de la Hoya' Old Vine Monastell |

Jumilla, Spain
Deep ruby. Ripe, powerful scents of red and dark fruits, minerals and spices. Finishes fresh and long, with a repeating dark fruit note.
WINEMAKER NOTES - Fruit is sourced from an 60 hectare vineyard of ungrafted vines many of which were planted in 1872. The vineyard is referred to as Finca Hoya de Santa Ana and this bottling comes from the best parcel and the highest point so they call it Altos de la Hoya...meaning the "highest from La Hoya".
2021 Gönc 'Anna' Rosé | Stajerska, Slovenia
The "Anna", named after the 4th generation winemaker's grandmother, is ripe with aromas of wild berries, strawberries, melon, and peach. It's super lively on the palate; a dead ringer for Provence with its mineral snap and high-toned aromatics.
The blend is 50% Žametna Črnina, 20% Pinot Noir, 20% Pinot Grigio, 10% Blaufränkisch.